WARRANTY
We take pride in offering you complete peace of mind when you choose our exceptional electric bikes. At Maui Bikes, we are committed to providing superior quality and unmatched durability in each of our products. That's why we offer comprehensive warranties to accompany you throughout your cycling journey.
Our quick and easy registration process ensure you can fully enjoy all the features and warranties MAUI offers.
To activate your warranty and experience peace of mind, please subscribe here.
Electronic Parts Warranty: 1 Year 

We understand that electronic components are crucial for optimal electric performance. Therefore, we provide a 1-year warranty on all electronic parts of your bike, including the battery, motor, controller, charger and display. This warranty covers manufacturing defects, ensuring that your electric bike remains in perfect working condition.

Frame Warranty: 10 Years 

The frame of your bike is the foundation of its stability and sturdiness. At Maui Bikes, we have complete confidence in the quality of our frames. That's why we offer a 2-year warranty on the frame of your electric bike. This warranty covers manufacturing defects in the frame, ensuring that your bike stays strong and reliable for all your adventures.
Original Owner Only
Please note that our warranty is non-transferable and applies only to the original owner of the electric bike.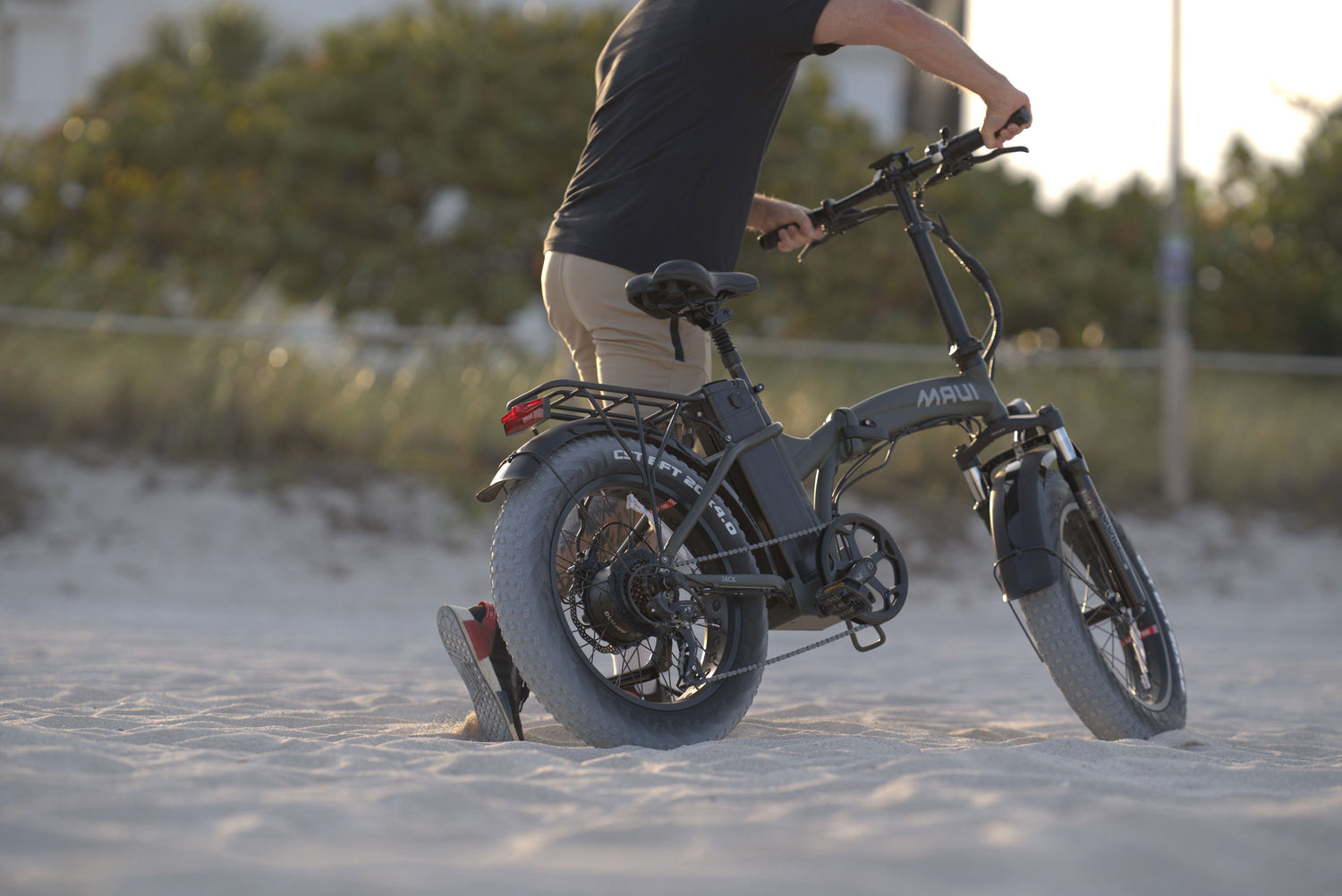 Ride with confidence with Maui Bikes!
At Maui Bikes, we are dedicated to providing you with a worry-free cycling experience. Our warranty reflects our commitment to quality and customer satisfaction. If you have any issues or questions regarding your warranty, please do not hesitate to contact our dedicated customer service team. We are here to assist you in making the most of your Maui electric bike. 
We hope you enjoy every moment riding your Maui Bike, and our warranty gives you the peace of mind to explore new horizons with confidence.